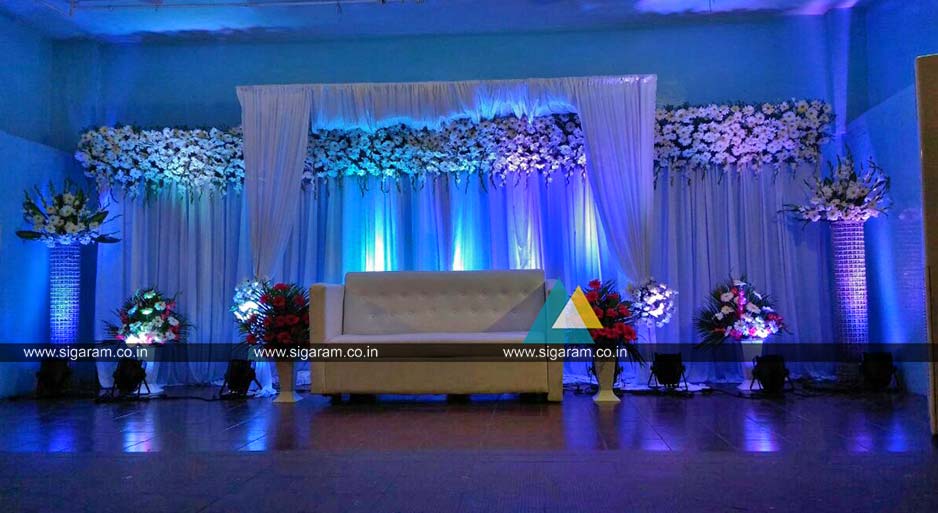 Reception decoration at Ashoka Hotel, Chennai (4)
Outdoor Reception stage decoration done on 21st August 2016 at Hotel Ashoka , Egmore, Chennai.
Reception Decoration : 21st August 2016
Venue: Hotel Ashoka , Egmore, Chennai.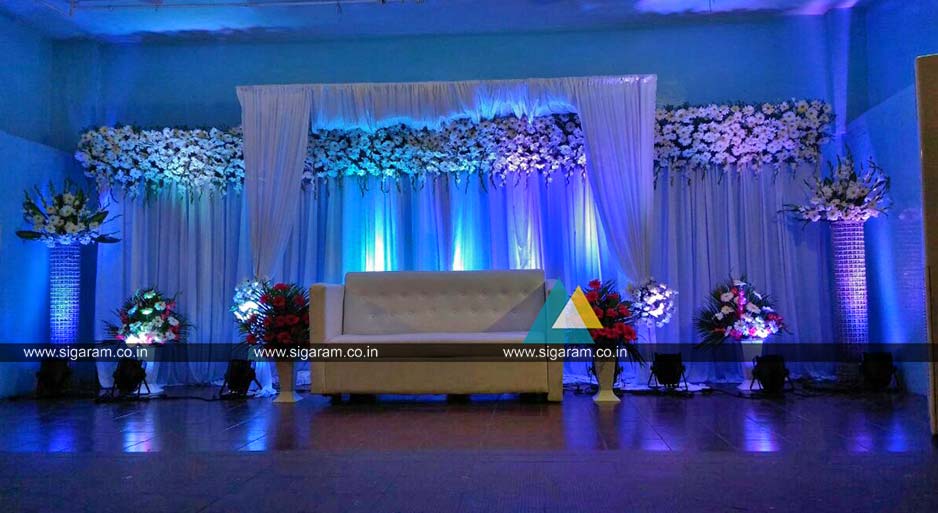 About SIGARAM MANAGEMENT SERVICING
We are complete Wedding Event Planners and Stage Decorators in Pondicherry, Chennai, Coimbatore, Neyveli, Chidambaram, Cuddalore, Marakkanam. Our team can help you plan each stage and give you guidance to make that special day even more magnificent. We would always look forward to join you, work hand-in-hand with you to make your wedding / reception / birthday / functions or events more elegant, beautiful, tension free and above all memorable.