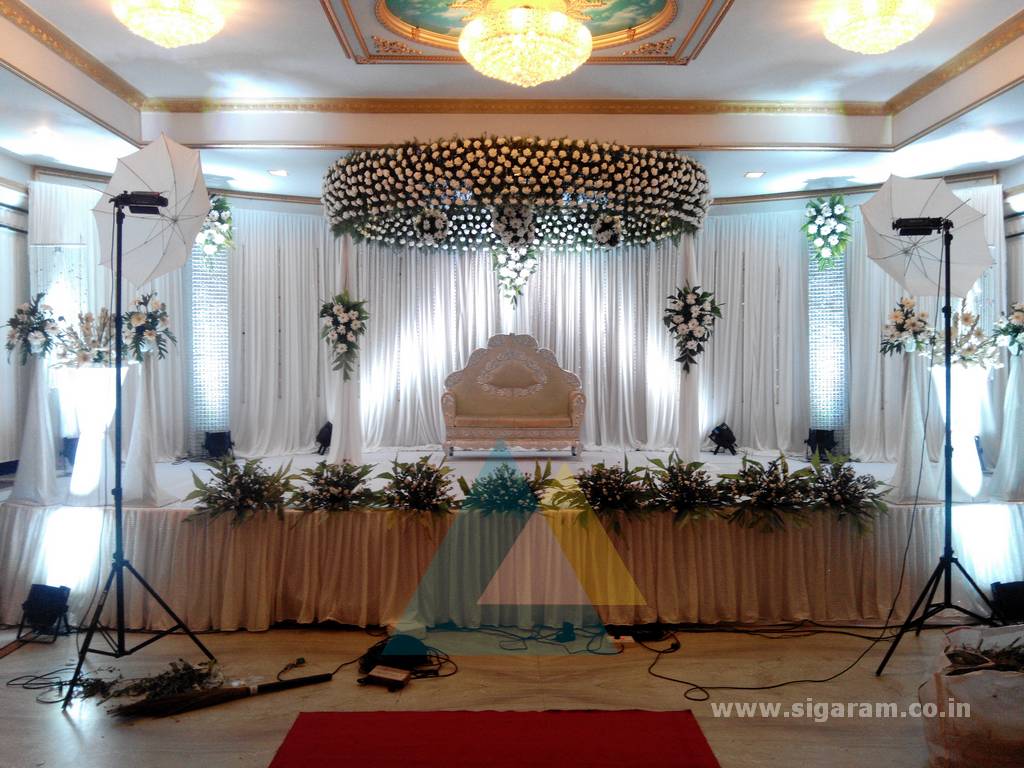 Reception Decoration @ Le Royal Park Hotel
We Sigaram team are wedding decorators located in Pondicherry. We're passionate about wedding decorating and it shows in the work that we do. Please check out few of the decoration below.
Manavarai Stage Decorations
Mandapam Stage Decorations
Wedding Stage Decorations
Reception Stage Decorations
Wedding Flower Decorations and Arrangements
Wedding Garland Decorations and Arrangements
Petals Garlands & Jothika Maalai Arrangements
Mana Pandhal Stage Decorations
About SIGARAM MANAGEMENT SERVICING
We are complete Wedding Event Planners and Stage Decorators in Pondicherry, Chennai, Coimbatore, Neyveli, Chidambaram, Cuddalore, Marakkanam. Our team can help you plan each stage and give you guidance to make that special day even more magnificent. We would always look forward to join you, work hand-in-hand with you to make your wedding / reception / birthday / functions or events more elegant, beautiful, tension free and above all memorable.